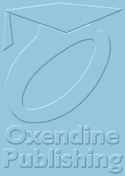 ---


Too Many Conferences to Choose From?


There are more than 100 possible student leadership conferences for your group to choose from. Let the experts from the American Student Government Association show you which ones are best. The ASGA conference database is the only resource available ANYWHERE that allows student leaders to learn all about the pro's and con's of more than 100 conferences. Read more about ASGA…
ASGA is looking for EXCITED SGs from all types of institutions to become Founding Members. As a Founding Member, you'll be among the first in the nation to tour the amazing ASGA web site, which is in testing, and we'll expect you to offer us candid advice on what else ASGA can do for SGs.
If you haven't already, take the ASGA survey. Once you do, our team will e-mail you a link to the actual ASGA site, which is still in development.
Welcome to Student Leader's searchable database of leadership conferences!
Here, you can find details about meetings across the country for Student Government officers, honor society leaders, newspaper editors, volunteer coordinators, lobbyists, Greek leaders, programming board members, and more.
Search by month, location, or scope—or all of the above! If you still can't decide which conference to attend, let Student Leader editors recommend one by browsing our top-ranked choices. You can even read reviews from past participants and comment on conferences you've attended.
We know you can't wait to get started, and we can't wait to hear your feedback on this new service to Student Leader readers. Please let us know what you think! E-mail us at info@studentleader.com.

ATTENTION CONFERENCE PLANNERS!
If you don't see your upcoming meeting listed in Student Leader's database, click here to update or add your listing.